The Hour of Twilight is here and we have a few confirmed changes for Archaeology. (Patch Notes)
What was previewed on the PTR came through to live, tracking archaeology sites via minimap.
Archaeology areas of interest will now show on the mini-map, in addition to the World Map.
Also: Archaeology fragments will now be 5-9 per dig (at max-level), with three digs per site as usual. This is great for new and old Archaeologists to make money off of the grey items and to help finish up the rares you're missing.
---
Below is a side by side comparison of the World Map and the new MiniMap Feature.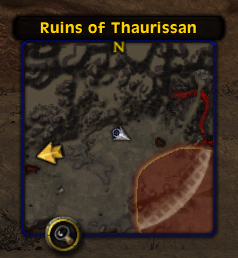 The minimap needs NO Addons anymore for tracking archaeology sites now. But it's still nice to have certain features from Addons like Archy for right click surveying and tracking your projects.